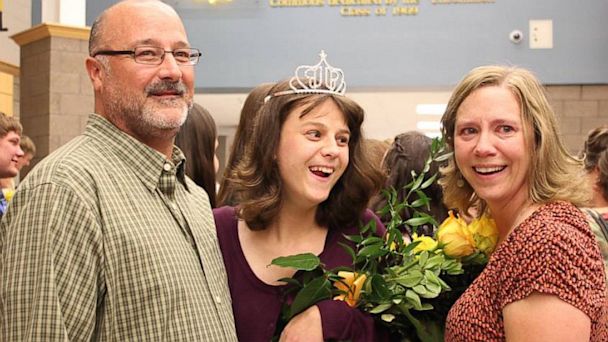 One very special young woman was crowned homecoming queen at Waverly-Shell Rock Senior High School in Waverly, Iowa, on Sept. 23.
"The student body enjoys Courtney being around," Jeremy Langner, the school's associate principal, told GoodMorningAmerica.com. "She really embodies the community as well, with her love for learning and the passion for being a Go-Hawk. On a daily basis she brings the right attitude."
Those are typical characteristics for someone you'd expect to earn the coveted homecoming queen title, but for Courtney Tharp, 17, who was diagnosed with cerebral palsy when she was only nine
months old, this shining moment meant more to her than the other members of the homecoming court.